Ka Schmitz – Illustration und Graphic Recording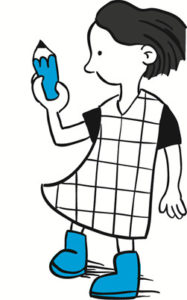 Riedstraße 2
64295 Darmstadt
Telefon: +49 (0)176-45 02 95 66
Mail: hallo [a] ka-schmitz.de
Webseite
Illustrations: Ka Schmitz
German texts: Cai Schmitz-Weicht | Freizeile
English translation (except privacy): Compas Übersetzungen Berlin
All texts, graphics and images on this page are protected by copyright.
Disclaimer
I do not guarantee the accuracy, completeness and timeliness of the content on this page. The same applies to the content of the linked pages.
Nevertheless, the content and links are of course carefully compiled. If something has escaped my attention, I would be happy to receive a message.
Privacy
Find out here about my current privacy policy.